Founded in 1959, Eljay Oil is a family-owned and operated one-stop shop for fuels, lubricants, and fleet fueling.
HOW CAN OUR TEAM HELP YOU TODAY?
For the latest product updates and trends visit our blog.
Eljay Oil is your Chevron 1st Source Marketer… that is, your single source supplier of Chevron products for the Inland Northwest.
Whatever business you are in, we have a wide range of high quality Chevron Lubricants for every application. Eljay Oil and Chevron offer proven, high- performance products that stand up to the most demanding requirements. Our team at Eljay Oil backs up our product lineup with other important services including:
Exceptionally Prompt Delivery
Expert Product Recommendations
Oil Analysis
Inventory Management
Let our team of highly trained lubricant specialists help you get the most efficiency and productivity from your equipment. It is our pledge and commitment to assist in cutting your operating costs, minimize downtime and keep your entire operation running smoother than ever. "You can count on us!"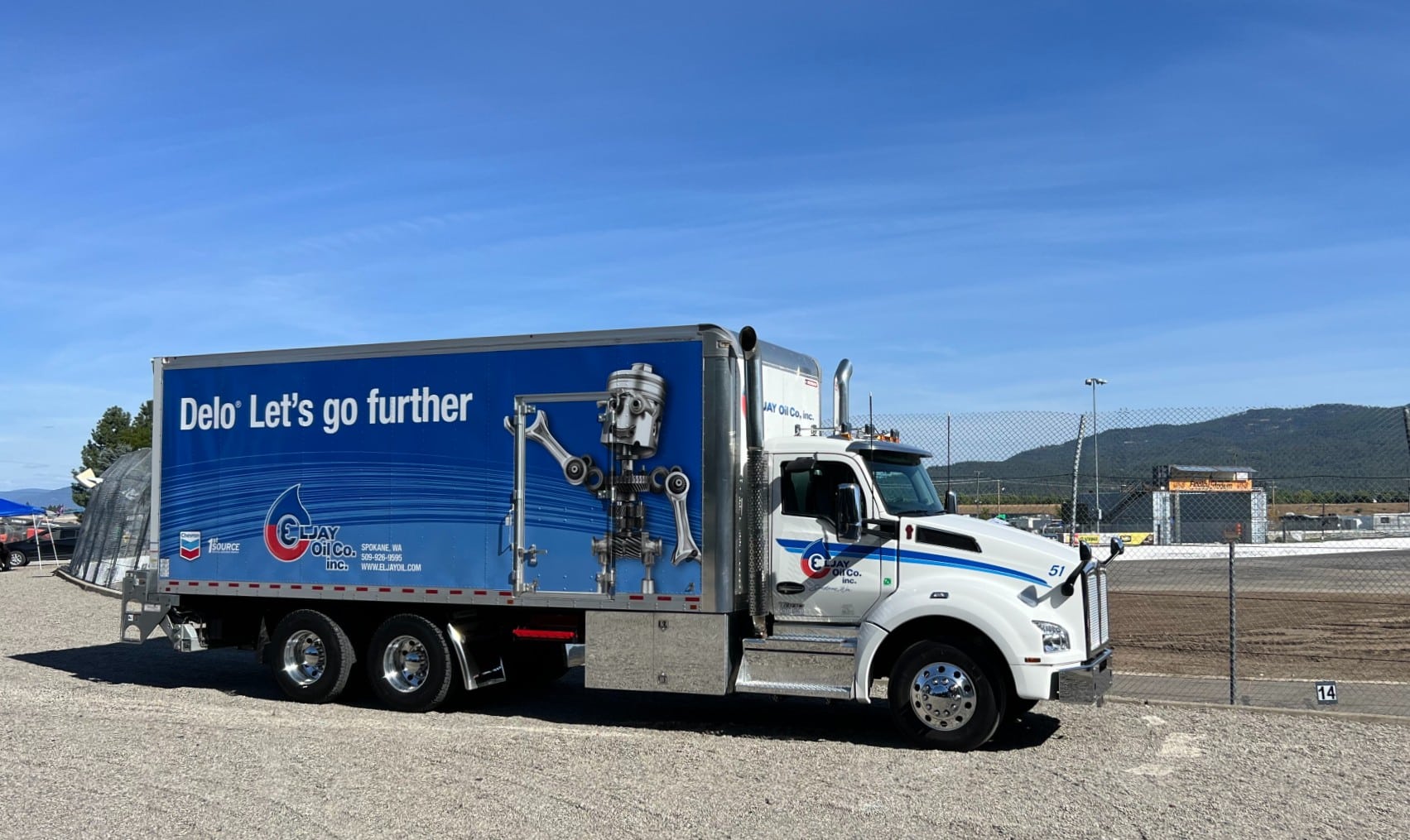 Feel free to ask a question or simply leave a comment.